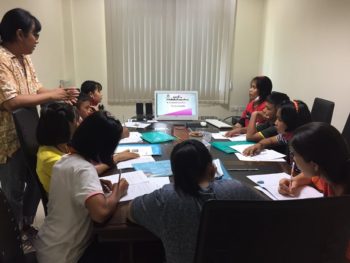 According to the emergency announcement by the Thai government, all schools in Thailand has to postpone the opening of 1st semester of academic year 2020 to July 1st to minimize to spreading of COVID-19.
As a result, CPDC team has come up with "home school" platform to ensure that children can continue their learning regardless of the pandemic situation.
A combination of various leaning methods such as online class, peer study and classroom simulation are carefully chosen and designed to maximize effective learning environment and utilizing of center' s resources without having to spend large amount of money.