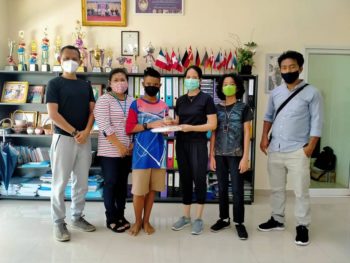 During July 5th-6th, Dr. Pryn Ketnim and group paid a visit to children at Child Protection and Development Center (CPDC).
The group conducted a research on the topic of "exploring the lived experiences of the children, and parents who are at the center of alternative care provision in Thailand and public perception"
The research was a collaboration between Thammasat University, University of BATH (UK) and HHNFT in the attempt to improve the understanding and perception of global community toward problems concerning underprivileged children in Thailand and South East Asia.
The research was conducted through joyful artwork, workshops and interview with close supervision from HHNFT' s staff and Khun Pratin (HHNFT's licensed social worker).
Human Help Network Foundation Thailand would like to express its gratitude to Dr. Pryn, Thammasat University and University of BATH for their collaboration and recognition.
WE HELP CHILDREN.