Human Help Network Foundation Thailand (HHNFT) was established in May 2008 and officially registered on August 25th, 2008. HHNFT's first board members consisted of Mr. Sorasit Sunthornkes as a chairman (a Deputy Governor, Bank of Thailand at that time) and another 4 honorable members. The operation's headquarter was situated at 384 Moo 6 Sukhumvit Road, KM. 144, Naklua, Banglamung, Chonburi 20150, a rented office within the Pattaya Orphanage premises.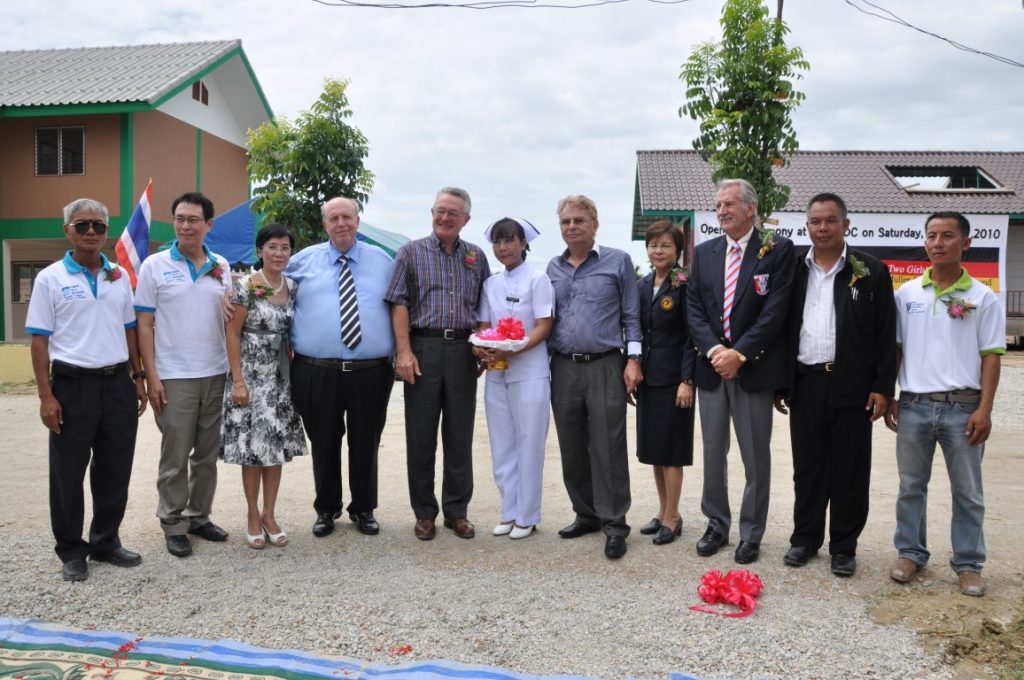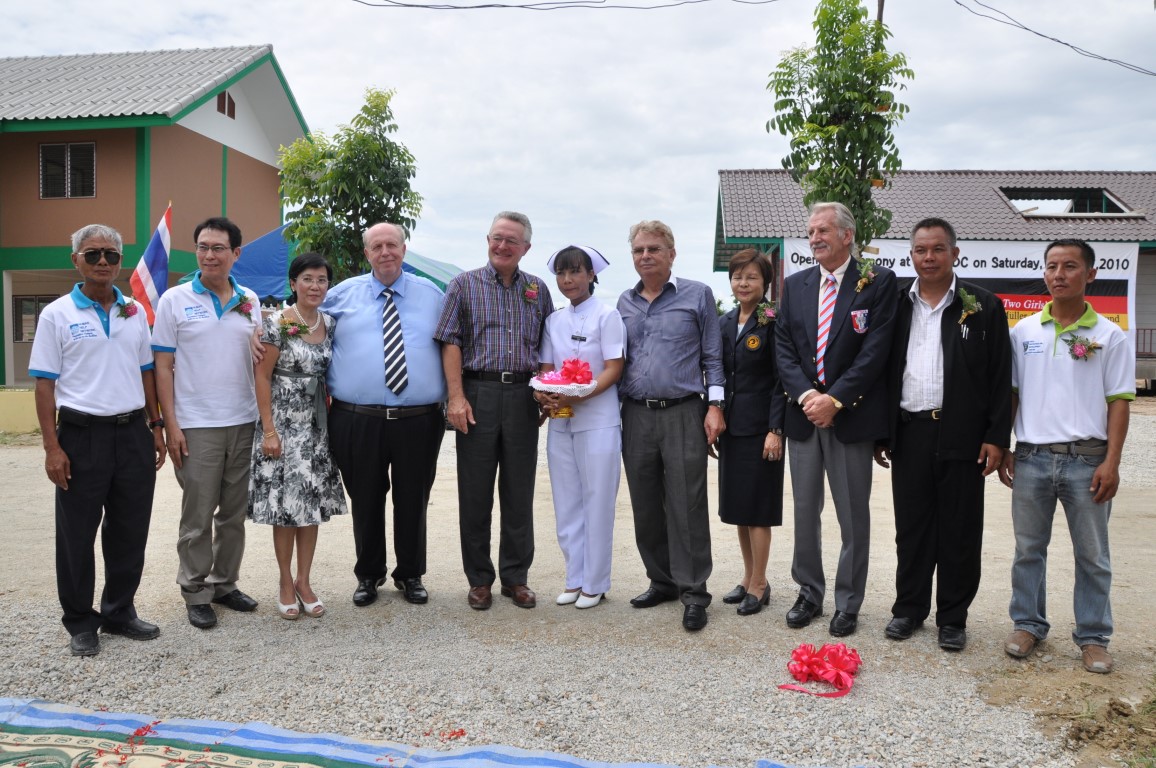 The main objective of the Foundation was to act as a benefactor to financially support Pattaya Orphanage operations in helping orphans, homeless children and underprivileged children and to support Street Children Center project of Mr. Palisorn Noja or "Kru Ja". As a result, the Child Protection and Development Center (CPDC) was established in Huay Yai, Chonburi with the main support from Mr. Ewald Dietrich, President of Human Help Network eV. and other private and public benefactors.
CPDC was established in the late 2008 having Kru Ja as the first director for a period of 2 years. Later on, he decided to leave and established his own anti-human trafficking center due to differences in guidelines, principles and policies. As a result, both centers are absolutely independent to each other yet sharing a common goal, to help less fortunate and homeless children.
Miss. Apitha Ruangdej (Kru Kaew) was invited to be the second director of CPDC. After almost 2 years, Kru Kaew resigned from the position and Mrs. Sirikan Thanawatdechakul (Kru Ple) took the position for another year before Mrs. Radchada Chomjinda, HHNFT director decided to take the position herself. Child Protection and Development Center was officially registered under the supervision of the Ministry of Social Development and Human Security on July 31st, 2013.
In 2009, HHNFT established a Drop-In Center as an initial center to provide help and support to homeless and underprivileged children and work in collaboration with other government and private sectors in emergency cases. The first Drop-In Center was a rented two stories building on Pattaya third road adjacent to south Pattaya junction, which was a strategic and accessible location for those children in need. The first Drop-In Center manager was Mr. Prapan Kangkeeree (Kru Toh) and Mr. Kanjanat Meemanus (Kru Eh) was a second manager during 2012-2014. Then Mr. Piroon Noi Im-Jai (Kru Noi) took the position and has been our Drop-In manager ever since. In 2015, HHN Foundation Thailand was able to purchase its own piece of land and constructed our own Drop-In Center, which has been in operation until today (pink building). The present Drop-In Center is situated at 384/127 Sukhumvit 34 in between Pattaya third road and the main Sukhumvit.
During the first 5-6 years of the operation, all board of members and management had been very determined, committed and devoted in constructing a solid organization's foundation. A team of dedicated personnel was recruited and formed and big amount of funds was gathered to build establishments such as children's home, nursing unit, etc. The large initial fund was granted by ADM Capital Foundation, Hong Kong with the total amount of 7.5 million Baht for purchasing over 10 Rai piece of land behind Wat Huay Yai. The grant stated that ADM Capital Foundation held the right of property but enabled HHN Foundation Thailand to pay the rent only for 100 Baht per year. It also stated that HHN Foundation Thailand could purchase the land back at cost within a 10 years period. Fortunately, HHN Foundation Thailand was able to acquire enough fund to buy the land back only within 3 years and also received a grant of almost 10 million Baht from GTIP fund of the United States of American as a support to provide proper protection and rehabilitation for human trafficking victims. Furthermore, HHN Foundation Thailand received financial support from Embassy of Germany to construct 2 boy's houses and another house with the support from Embassy of Switzerland. Currently, CPDC has a total of 10 houses, which is the result of kind support from German great businessman and generous benefactors throughout the years.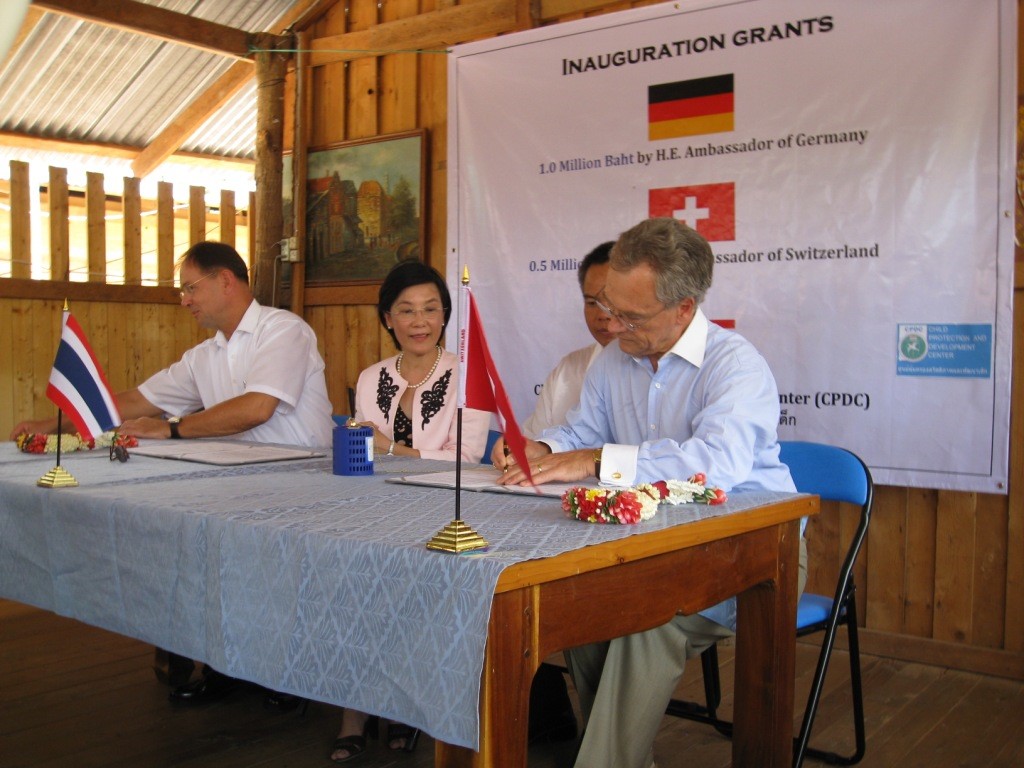 For the past decade, HHN Foundation Thailand has been working tirelessly to provide help and support to underprivileged, homeless, abused and broken family children through various channels such as scholarship programs, family support programs and protection programs with the utmost dedication of all staff such as psychologists, nurses, social workers and teachers.
Unfortunately, vast economic development and the emerging of ASEAN Economic Community (AEC) have created new backlash impacts to Thailand inevitably. A massive influx of migrant workforce (Burmese, Cambodian and Laos) have occupied jobs in every possible business fields such as construction and hospitality throughout all major cities including Pattaya. Statistically, more than 20,000 migrant workers come to Pattaya together with their families and children each year. Currently, there are more than 2,000 migrant children in Pattaya area alone. These children spend their lives in camp sites with no birth certificate, identification, access to education and medical care. Many of them have to wander the streets picking up garbage for money to survive and many end up being beggars.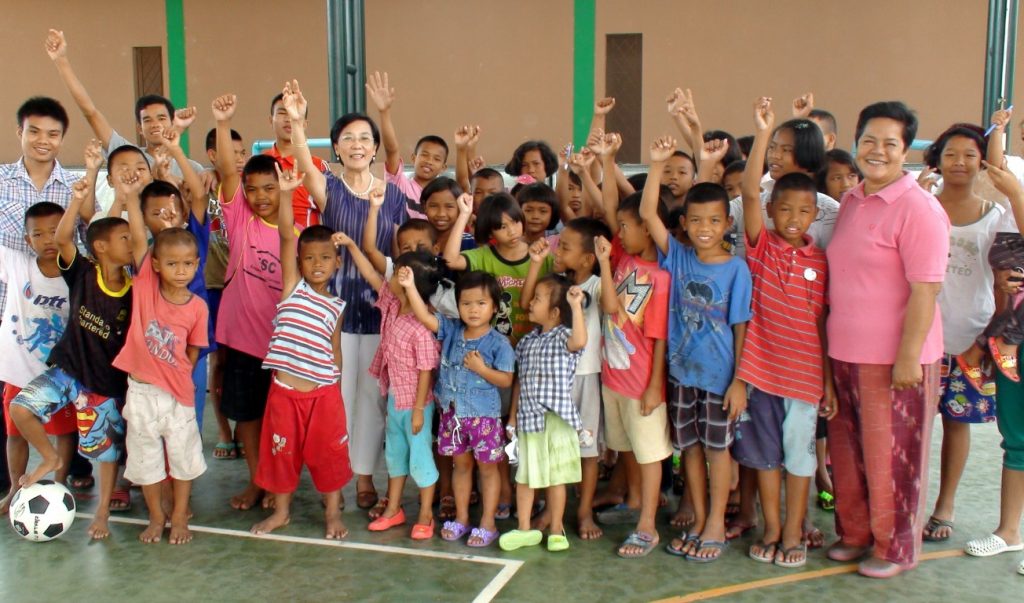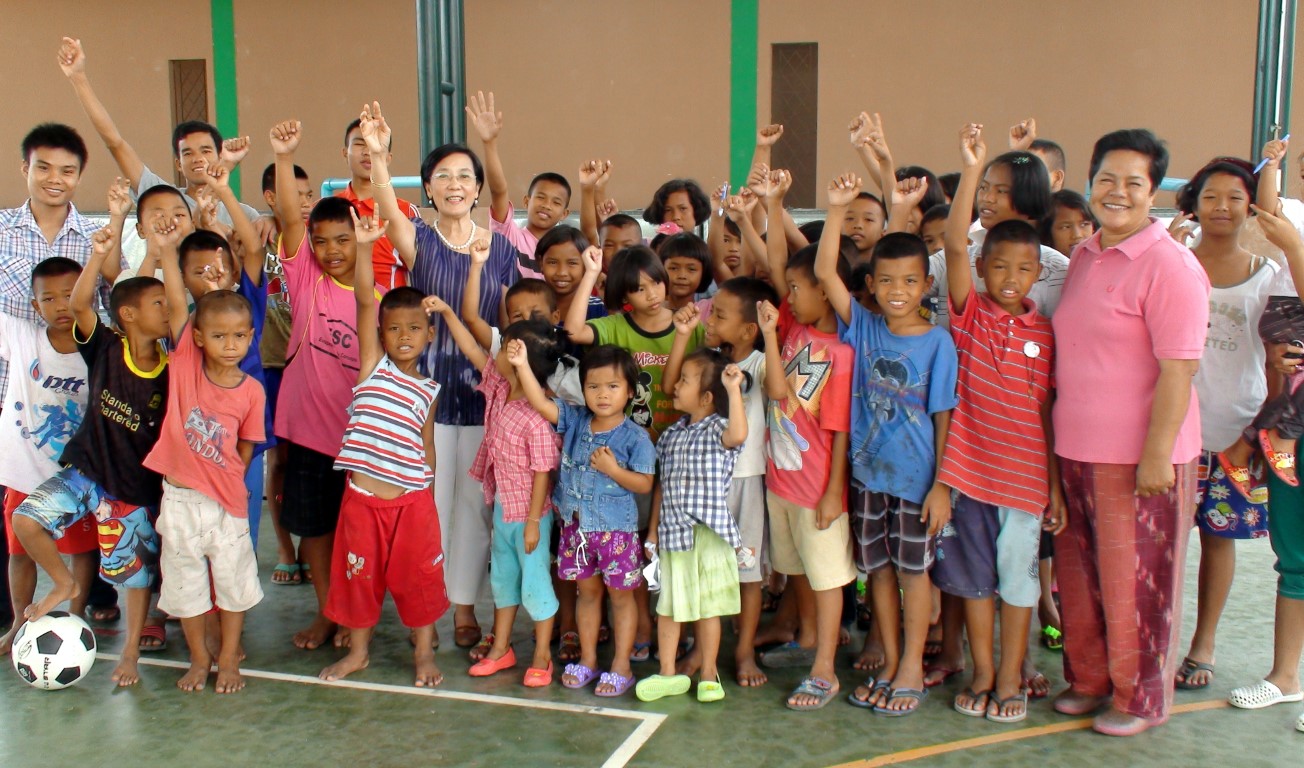 Human Help Network Foundation Thailand realized this evolving social problem and decided to expand its help to reach these under privileged migrant children. A Mobile Training Unit (MTU) was developed with financial support from Embassy of Japan and UN Office on Drugs and Crime – UNODC. The main objectives were to approach children in their camp sites and give them basic knowledge of how to protect themselves from abuse, enticement, abduction, prostitution and human trafficking. The operation funds for this Mobile Training Unit were also supported by Embassy of Austria and Embassy of Germany
After a year of MTU operation, the result was very satisfying. MTU was warmly welcomed and widely recognized by migrant communities. Consequently, HHN Foundation Thailand established ASEAN Education Center (AEC) within Drop-In Center premises with the objective to provide fundamental support to migrant children. The project was officially funded for the first 2 years by Rotary Eastern Seaboard, Rotary Dolphin International, Rotary Club Pijnacker-Nootdrop, Rotary Vaan Goosen with Rotary International Global Grant. During weekdays each morning, our six wheel truck goes to fetch children from camp sites to AEC and also deliver them back in the evening. Within the center, children are provided with safe shelter, nutritious meal, proper education and basic medical care by licensed nurse. The Foundation also encourages children to learn their native languages by providing certified Cambodian and Burmese teachers for them.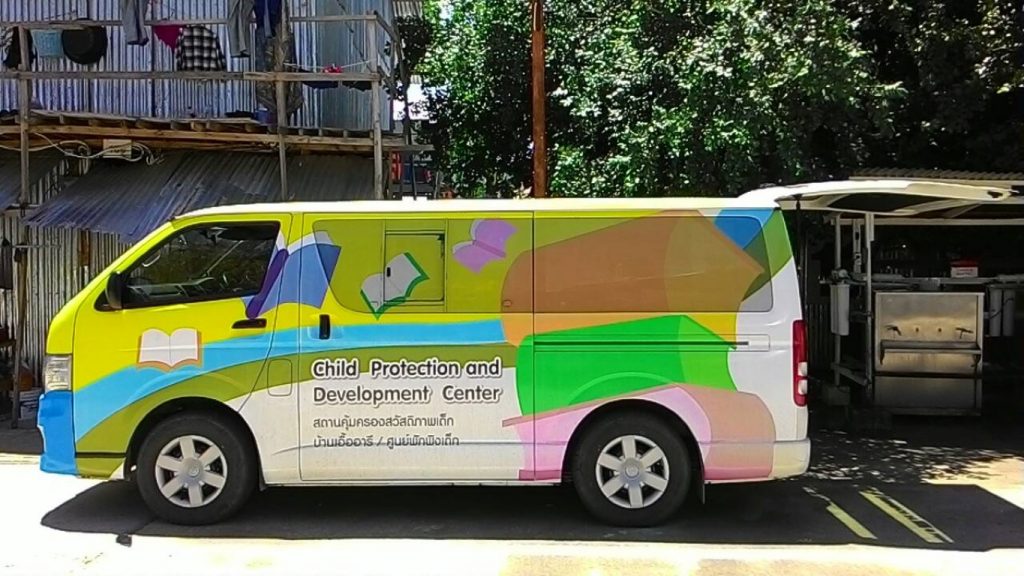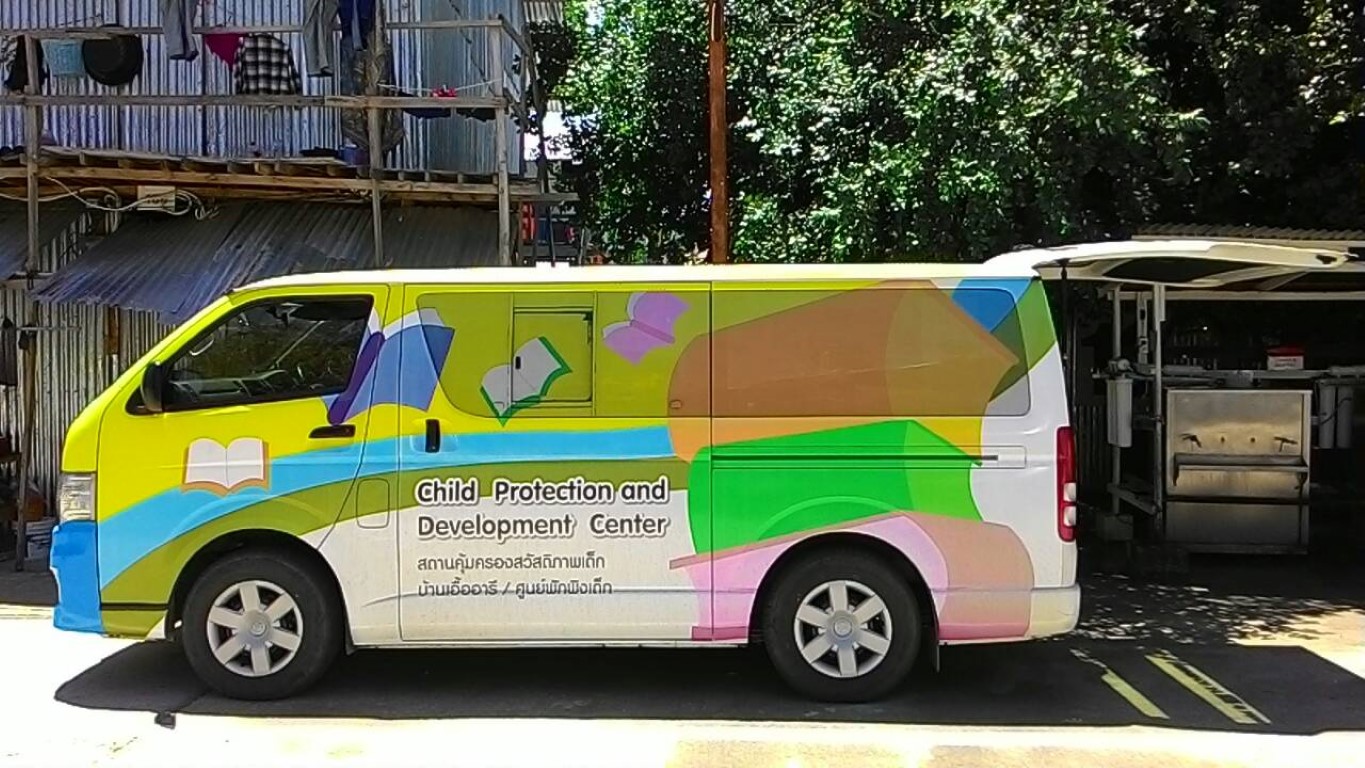 For the past 10 years, Human Help Network Foundation Thailand has been drastically evolving. For CPDC segment, approximately 300 children have received help from the center and more than half have reconciled with their families. Today, there are 75 children under CPDC's custody. All of them receive education according to their capabilities and preferences from university level, vocational school to elementary school. For Drop-In/AEC segment, Approximately 250 Thai children have received help from the center and more than 500 migrant children have come to study at the center. With MTU segment, approximately 4,000 children from slum areas, schools, camp sites and foster homes have participated in training sessions.
As a result, Human Help Network Foundation Thailand is now widely recognized as a devoted NGO by public, private and civil society both domestically and internationally. HHNFT received many prestigious awards from famous institutions such as third runner-up from Thailand NGO awards in 2013, 5 star in good governance and transparency from Giving Back Association in 2015. Recently, HHNFT's "Child Protection Card Game" invented by Mr. Piroon Noi-Imjai (Kru Noi) received the award of The Finalists—Most Innovative Campaign from the Social Impact Awards in 2017 and government fund from Ministry of Social Development and Human Security. The game is now under final development and will soon be implemented for training session in schools, other organizations and communities.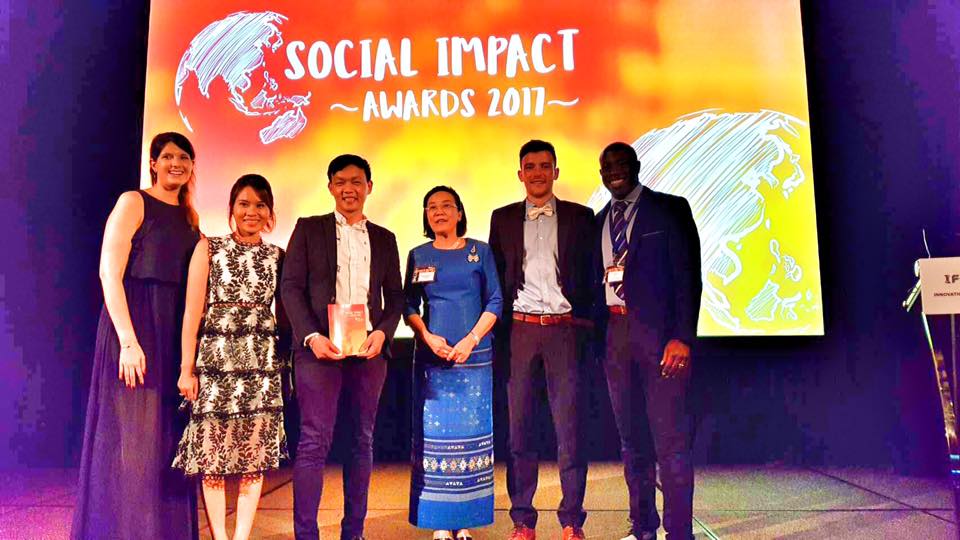 All Human Help Network Foundation Thailand's advancement and accomplishment cannot become reality without generous and continued kindest support from benefactors and collaborative network. Combining with every staff's devotion, the end result is a better and brighter future for children.
On this 10th Anniversary occasion, Human Help Network Foundation Thailand would like to express our deepest gratitude to everyone involved and all generous benefactors and we do hope to continue being an organization that contributes our help to future generations for decades to come.