The Child Protection and Development Program is Human Help Network's response to an increasing number of street children in Pattaya and the exploitation and poverty that many of these children suffer from. The Child Protection and Development Center (CPDC) is a central component of this program. The Center aims to provide street children with protection, education and prospects for the future.
In recent years the CPDC project has expanded and is today surrounded by a network of integrated outreach, prevention and protection facilities. To effectively combat child trafficking as well as commercial and sexual exploitation of children in and around Pattaya the HHN Foundation Thailand has set up a four step process model. The four steps are Outreach Work; a Drop-in Center; the CPDC, as a permanent residence; and finally a Prevention- and Daycare Program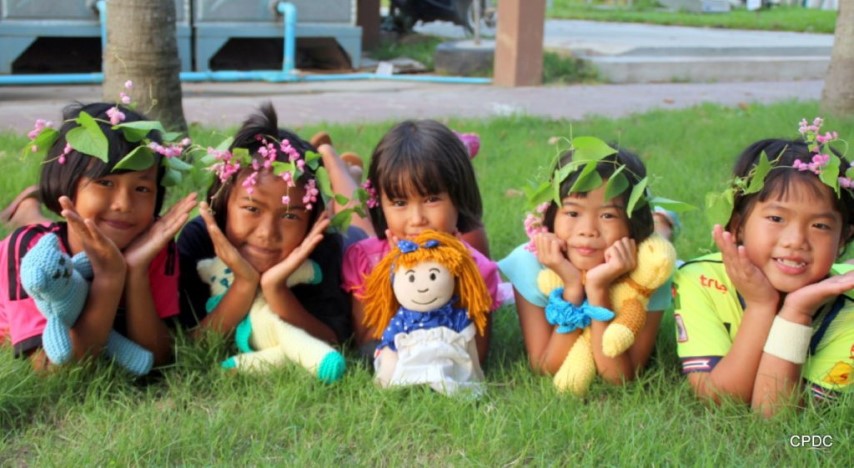 The background
Despite extensive national and international efforts to combat child trafficking, Thailand remains a destination for child migrants, many of whom enter the sex tourism industry. Reliable statistics are rare but figures state that there are approximate 20,000 to 25,000 homeless children wandering the streets of Thailand, many of them being victims of child trafficking within South East Asia. Children search for work, migrating from Thailand's poor northeast provinces or Cambodia, Burma, Laos and Vietnam to the metropolitan areas around Bangkok. Many of them find themselves on a path ultimately leading to prostitution or crime.
Pattaya, one of Thailand's largest tourist cities, in particular has developed an international reputation for child prostitution. Anti-trafficking researchers targeting street children estimate that Pattaya hosts between 1,500 and 2,000 homeless and impoverished children at any one time, while numbers are increasing.
The majority of these children have been trafficked, endured crimes of paedophilia or other physical and emotional abuse. Older children remain particularly vulnerable to the sex trade, HIV/Aids, and any form of physical and sexual abuse. Children growing up in Pattaya's seventeen slums are also at risk of sexual abuse and trafficking. Foreign paedophiles often 'groom' poor families, gaining their trust to have unsupervised access to the children.
In Pattaya street children confront issues that no child should have to live with on a daily basis: Lack of adequate care, food and shelter; abuse; loss of parents; and uncertainty about the future. Children living in the slums are also at constant risk of abuse and exploitation and our experience shows that many children that we meet in the streets have run away from abusive situations while living with their families in slums. The large majority of these children have been to school but lacking a structured study environment they tend to lose interest in education and drop out.