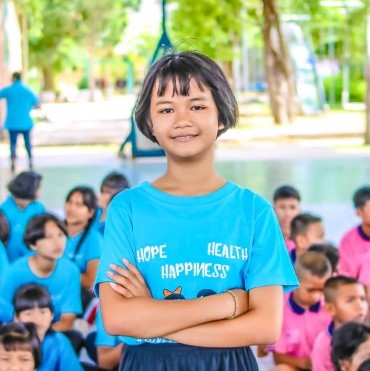 TOON
I'm very happy living in CPDC. I have teachers who take good care of me and lots of friends. CPDC have cars, houses and nursing room. CPDC allows me to learn, play and sleep. I am happy for having CPDC. Without it, I would not be able to get any education. CPDC gives me everything, love compassion and happiness.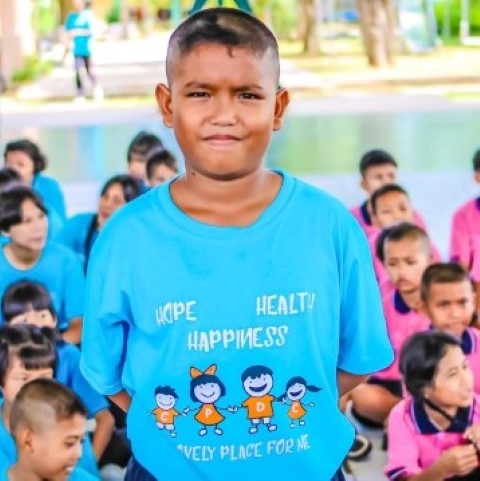 BEER
I'm very happy and feel loved. I can go to many nice places and play football. I can now have better future. Thank you for raising me, making me happy and letting me compete in A-MAT.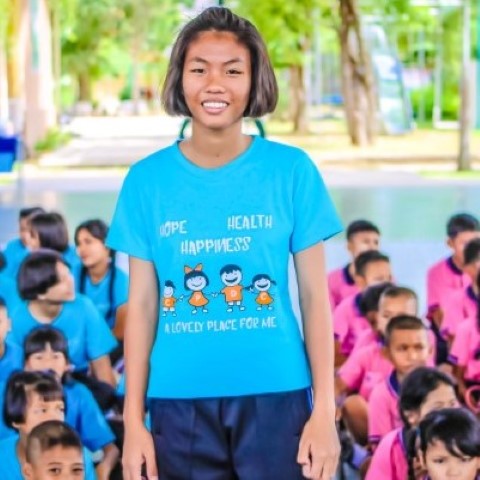 TONNAM
I'm happy. We are one big family, helping and loving each other. I would like to thank all dads and moms who take good care of me 24 hours a day. Thank you all kind benefactors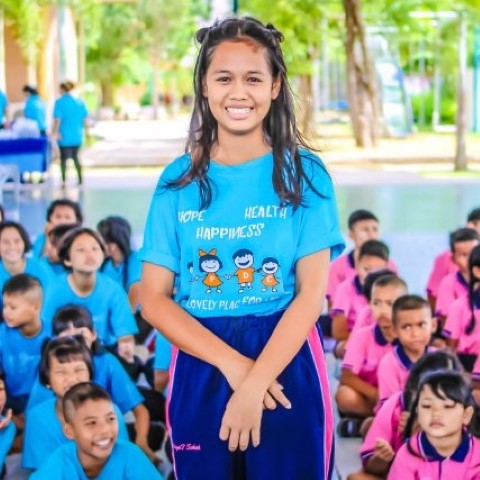 CHOMPOO
CPDC gives me love and care. Going to school is possible because of CPDC. I'm very happy living here among my friends, brothers and sisters. Thank you for letting me stay here. I never performed in public before but CPDC's been giving me chances to express my talent. Thank you CPDC.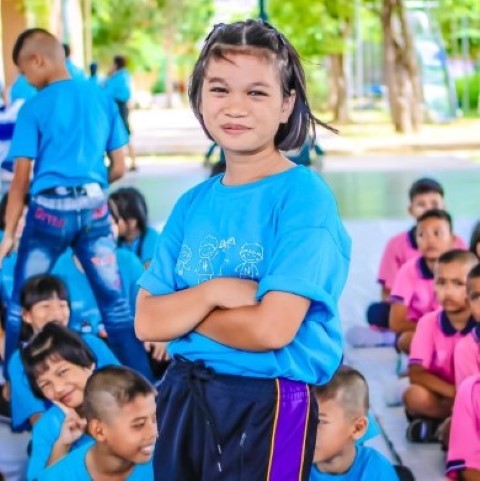 CHOMDAO
Thank you CPDC for taking good care of me for the past 5 years. Thank you teachers for teaching me for the past 5 years. I' m very happy. I have better future. Thank you Pah Toy for your tireless effort finding money to support us. I thank everything and promise to always be grateful to CPDC. This place gives me education, shelter and life. Even though I'm far away from my real home, I want to tell all teachers that I'm very happy here. CPDC has so many joyful activities, agriculture, singing, A-MAT and so much more.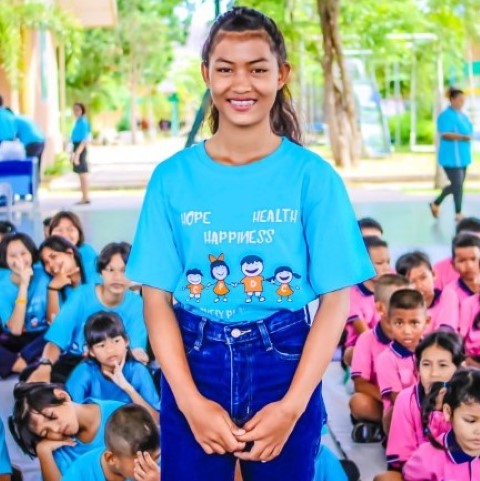 GUITAR
Staying here, I feel warm, happy and loved. CPDC gives education, rules and discipline, which make us become responsible. Thank you for giving me brighter future to live in the real world and real society.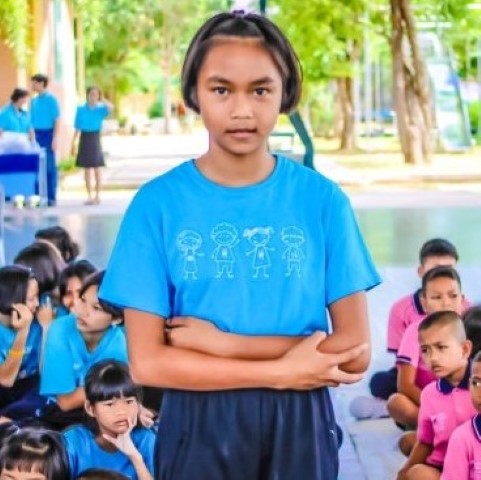 PIENGFAH
CPDC lets me know that I can go to school. I love this place very much. CPDC makes me feel proud of myself. I want to live here until I die. CPDC has so many activities for me to enjoy. When I grow up, I want to give something back to this place. I like it here very much. All teachers are very nice to me. They teach me everything. I' so proud of this place. I'll be missing this place very much when I have to leave.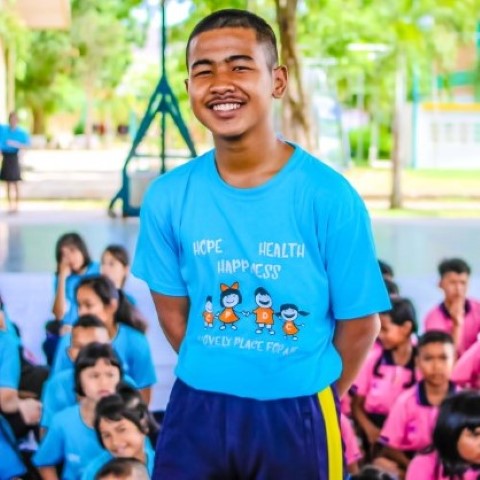 TEH
Since I got here, I've met new friends and play sports together. This place provides things that we don' have such as education and transportation. There are so many rules here but they were made because of us. If we don't behave ourselves, teachers will teach us how to. CPDC wants us to become good persons and progress in higher education. Thank you for raising me.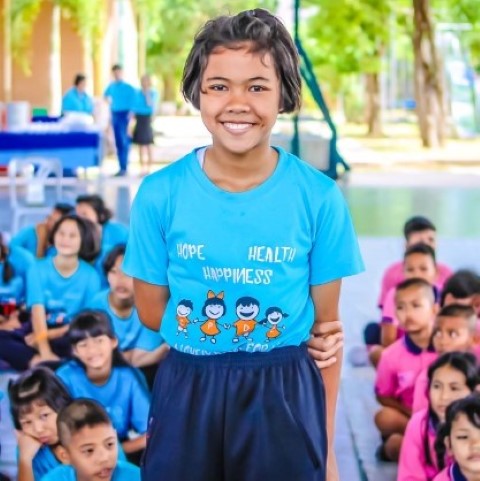 FON
I've been living in CPDC for 3 years and really feel like it's my real home. Dads and moms always take good care of me whenever bad things happen. They cheer me up and help me solve my problems. This place gives me safe shelter and food. It teaches me things I don't know, helps me with my homework, takes me to nice trips and gives me brighter future. Better or worse, dads and moms always make me happy and introduce me to new friends. I'm very happy staying here because I have lots of friends to play with and many benefactors to do activities with. Moms and dads always make sure I have better future and Pah Toy always financially support us to have better education. She just want me to be a good citizen.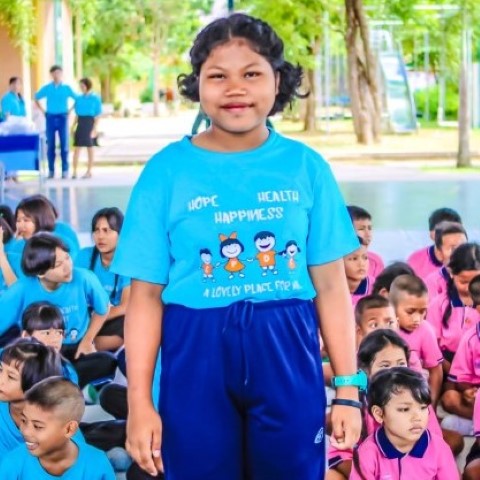 NUT
I was very happy when I first got here because CPDC gave me everything, food, shelter and all amenities. It makes me become more disciplined and have lots of friends. Dads and Moms also take good care of me and teach me when I do something wrong. I love CPDC very much. I love that we all live like a family, go to school and get educated. I get school allowance. I love CPDC in the whole world and hope this place can stay here forever. I've been living here for 7 years and I feel that this is my real home. I want to stay here as long as I can.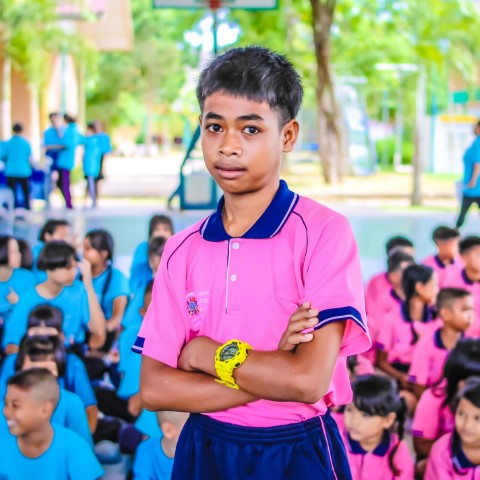 JANNEE
My name is Junni. I am cambodian. I have been living in Thailand for 3 years and I study with my sister and brother at ASEAN Education Center. If I don't come here, I have go and help my parents selling groceries. I am much better than before , love my parents, love my school and want to be a good example for other children. I wish there will me more sponsors helping children with no education. Without school, we would not know about 5 precepts of abstain form taking life, abstain from stealing, abstain from sensuous misconduct, abstain from false speech and abstain fro intoxicants. I love to meditate, pray and do as teachers tell me to. I want to be a leader of doing good deeds.
Thank you Human Help Network Foundation and all benefactors for supporting migrant children like me . Thank you.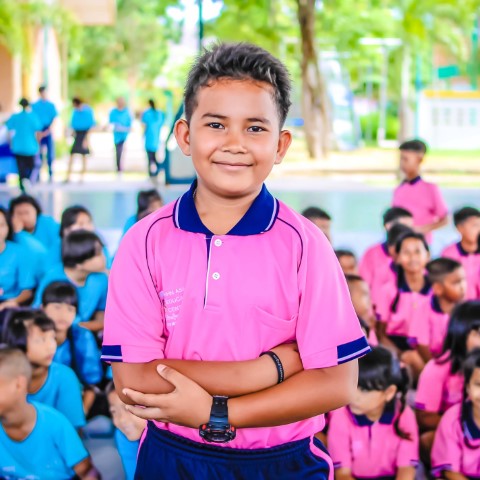 PPRANG
My name is Prang. I am a Cambodian. I have been living with my parents in Pattaya for 5 years. I have been studying at ASEAN Education Center for 2 years with my brother. My life could be worse and might not be able to study if I do not come here. This center teach me how to be a good person, integrity and basic subjects just like regular schools. Teachers teach me to be proud of my origin. I love this place very much. Teachers are very kind to me and teach me to be nice to others. They teach me to think, speak and act good, no impolite words, grateful to my parents. I have a chance to have equal knowledge as other children and be a good example. I am so proud. Thank you HHN very much.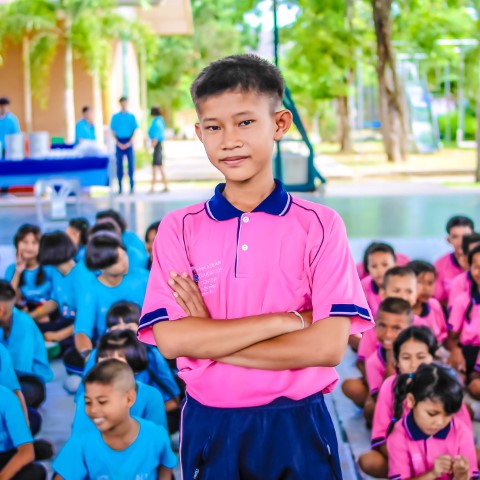 E-WIN
My name is E-win. I am a Burmese. I have been living in Thailand for 3 years. My dad works in Bangkok and my mom is a cleaner in campsite. I saw some of my friends in campsite having uniform, school bag and truck picking them up so I really wanted to go to school too. My mom registered me at AESAN Education Center. Coming here, I love my mom so much. I want to help her because she works very hard and not so healthy. I have new friends and learn to do good things by helping the smaller children. I learn about leadership, Thai and English. Ya Pim teaches me proper Thai language both reading and writing. Foreign teacher teaches me English. I used to say greetings to guests and sponsors in English, which I was very proud. I am taught how to perform dance and Thai dance. Nothing would happened to me if this place does not exist. Thank you Human Help Network for being so kind to me.