The Human help Network Foundation Thailand is a non-government organization, therefore all projects under our care are dependent on donations. To ensure that we continue to help children, we need support from all of you. Your support will directly help us in our mission, which is to give children the chance to become healthy, smart and independent members of society.
You can help to keep our projects alive in various ways. Whether you donate money or necessary supplies, participate in fundraising projects, visit one of our projects or help as a volunteer. All kinds of support are much needed and highly appreciated.
We cannot do without the help of sponsors and benefactors. Therefore we would like to encourage everybody, who is interested in our projects, to support our work. Ultimately it is your contribution that gives the weakest and poorest children of our society hope for a better life.
Donation Account
Account Name: Human Help Network Foundation Thailand
Name of Bank: Krung Thai Bank Public Company Limited
Branch: KTB Noenplubwan (Pattaya Soi 53)
Savings A/C No.: 591-0-04153-3
Swift Code: KRTHTHBK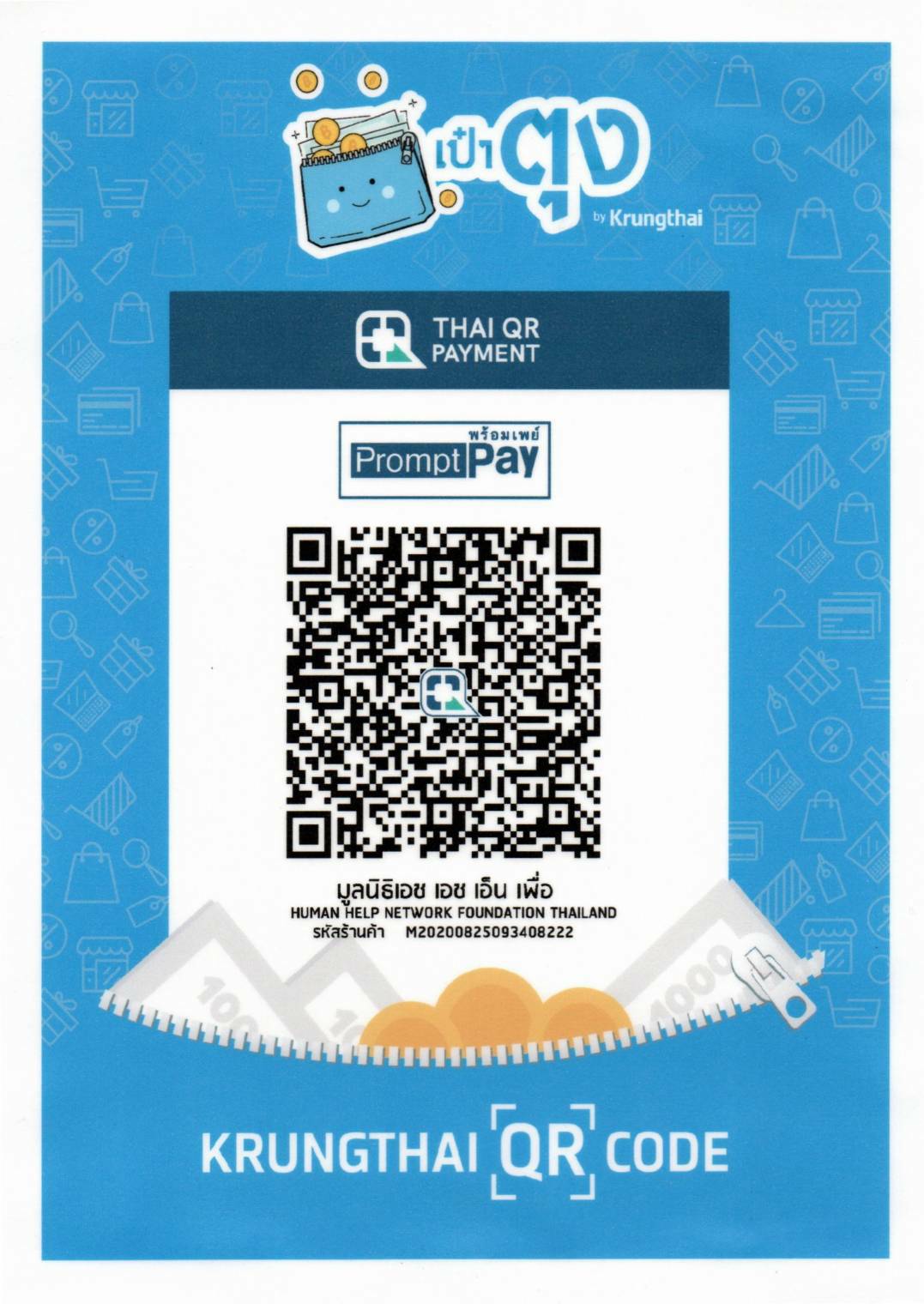 ---
Avoid high transaction fees from the EU
Do you live in the European Union and want to avoid excessive transaction fees? The Pattaya Orphanage has been supported by the HHN since 1990. Based on this close cooperation it is now possible to make project-related donations to the Human Help Network e.V. Germany, which will be transferred to the Pattaya Orphanage without any deduction. and you will of course get a contribution receipt.
HUMAN HELP NETWORK e.V
Keyword: Pattaya Orphanage
Accout No.: 77800
Bank Code: 550 501 20
IBAN: DE 06 55050120 0000 077800
BIC: MALADE51MNZ