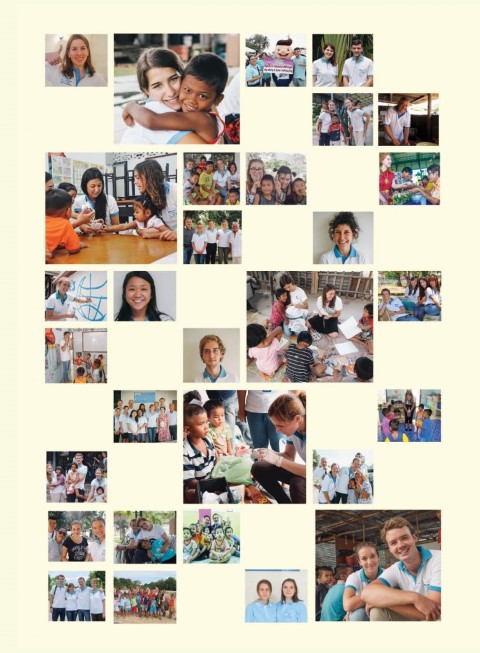 Volunteers are an integral part of our work. Only they make our team truly international. Volunteering with the Human Help Network is not about bringing change or improving things on a large scale. It's about small steps, little contributions wherever there is an opportunity to help. In the end it's not great achievements but the honest commitment towards Thailand's poor and underprivileged that makes our volunteers so valuable to us.
In cooperation with our partner Human Help Network Germany and Volunta we offer two young people the opportunity to spend a year in one of South East Asia's most exciting countries, to become members of our local team and to experience the Thai way of life. Since Human Help Network Foundation Thailand is officially acknowledged as an employer of volunteers by the German program Weltwaerts, the service will be supported by the German government and is even recognized as an alternative to the civil service.
So how about you?
Are you between 18 and 28 years old German and willing to make a commitment for 6 to 12 months to help people less fortunate than yourself? Do you want to take this once-in-a-lifetime chance to experience a foreign culture, to travel the world and to do good by helping children? Are you willing to change your own point of view and to adapt to a completely different lifestyle in a country and culture unmatched by anything you have ever experienced before?
If so, we want YOU for our voluntary program! You can make it happen!
For longterm volunteering please contact HHN Germany (Mandatory assessment center + criminal record). Shortterm volunteering is only accepted on a case to case basis (Mandatory motivation letter + curriculum vitae + criminal record).
Contact us or our partners in Germany for more information.
Deutsches Rotes Kreuz in Hessen
Volunta gGmbH
Team Internationale Freiwilligendienste
Lange Straße 57
60311 Frankfurt
Germany
Telefon: 069 / 920375615
www.volunta.de
Human Help Network Germany e. V.
Walpodenstrasse 10
55116 Mainz
Germany
Tel.: +49 (0)6131 / 23 76 00
hhn.org
[email protected]