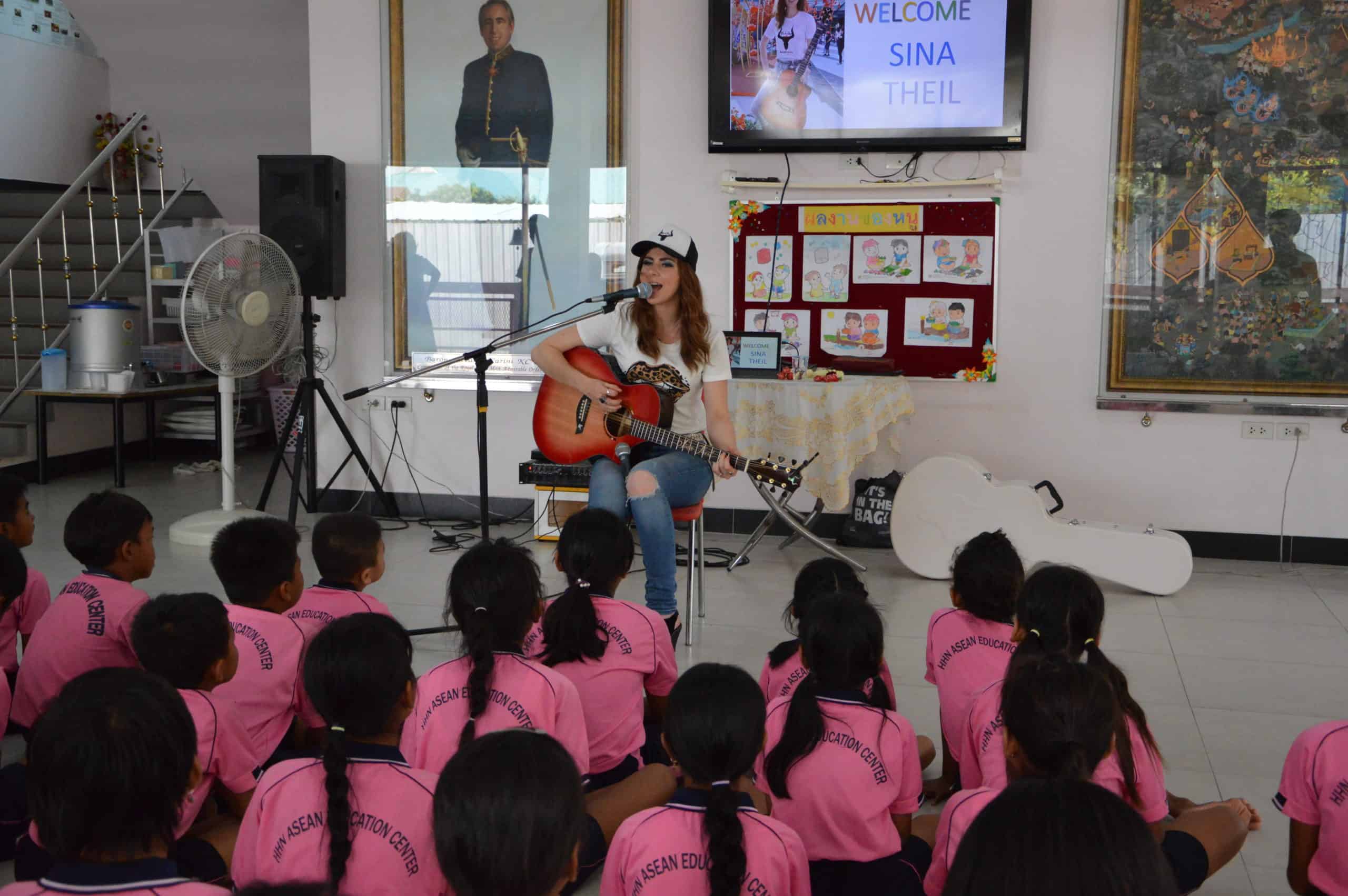 On Monday, February 3rd 2020, the Irish Country singer Sina Theil returned to the facilities of HHNFT to perform for our children and staff.
In the afternoon, Khun Sina and her manager Khun Mike visited the Drop-In Center. Remembering her last performance our children were already very excited to see her. After singing several famous songs like "Zombie" by The Cranberries or "See You Again" by Wiz Khalifa and Charlie Puth, the children of the ASEAN Education Center also performed two songs and showed their choreography to Michael Jackson's "Black or White". Everybody enjoyed the concert a lot and cheered loudly for Khun Sina.
Later that day Khun Sina and Khun Mike came to the CPDC and gave another concert after the children returned from school. The room was quickly filled with laughter and dancing, while Khun Sina gave another amazing performance.
The Human Help Network Foundation is very grateful to Khun Sina Theil and Khun Mike Gleeson for their ongoing support and for bringing joy to the children at the Drop-In Center and the CPDC.