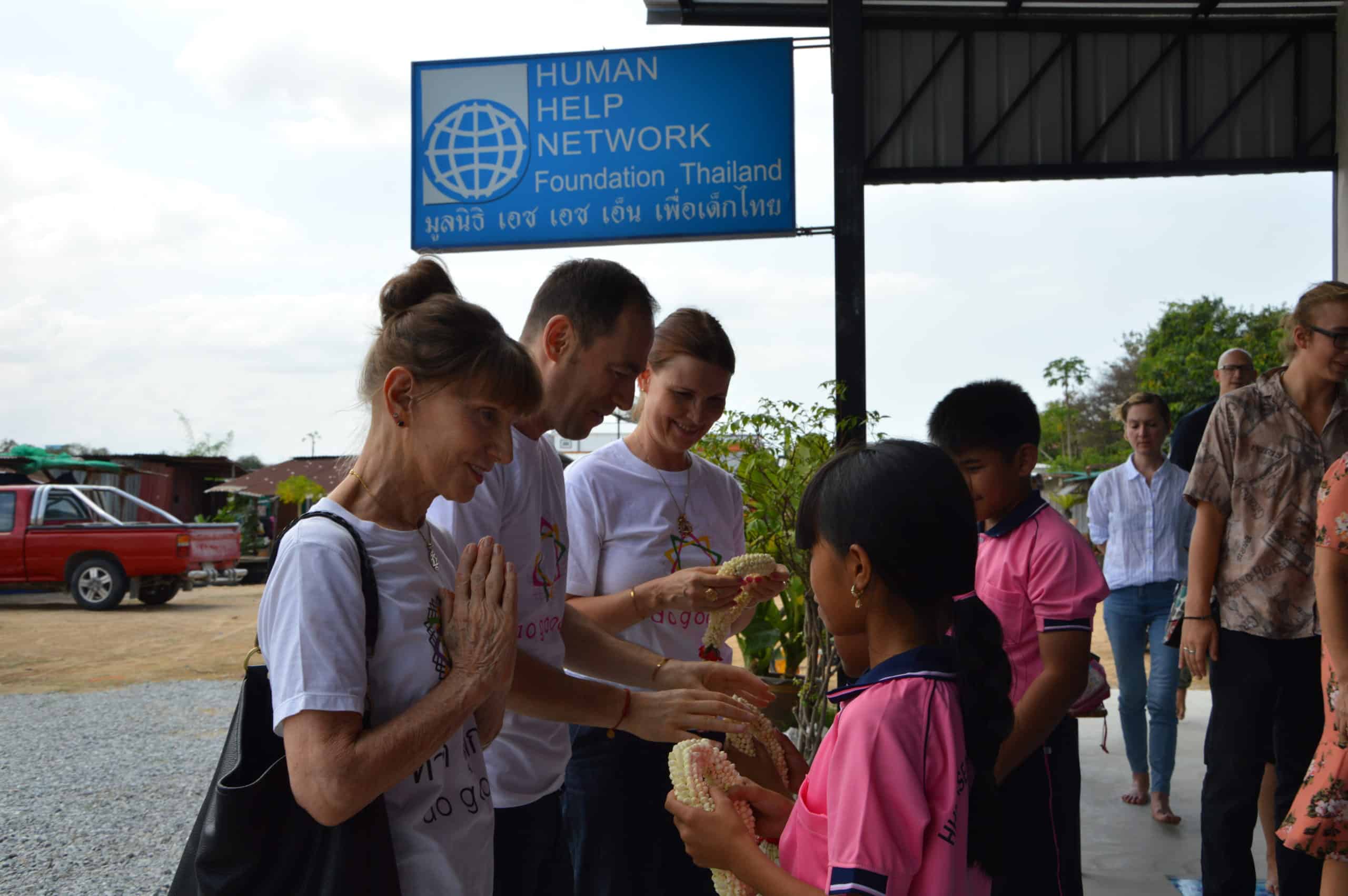 On Thursday, February 13th, Khun Carolin and Khun Alexander Toskar from Spiritual Health Foundation and Spiritual Health Charity, as well as Khun Vicki Weber visited the temporary ASEAN Education Center. They kindly donated 320,000 THB that will go towards the Pattaya Orphanage and the projects of HHNFT.
Our children of the AEC performed a dance show for them and presented them with tokens of appreciation.
HHNFT would like to express a deep gratitude towards Khun Carolin, Khun Alexander and Khun Vicki for their ongoing support over the years and their dedication towards disadvantaged children.