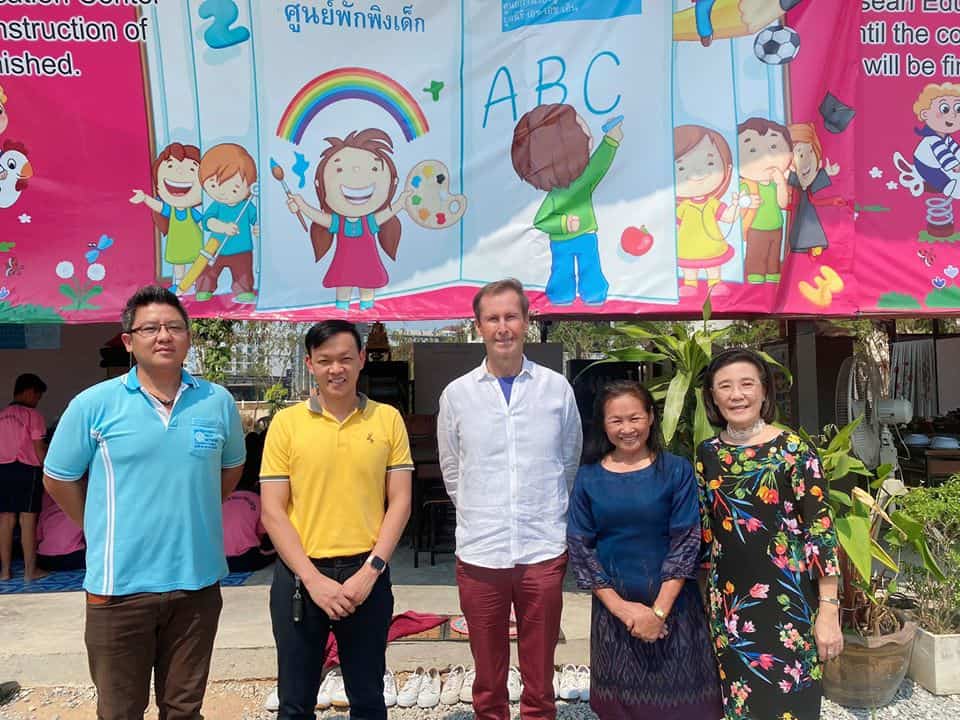 On Sunday, February 23rd, our long-term benefactor and friend Khun Didier Moly, Chief Executive of Les Amis de l'Orphelinat de Pattaya, paid a visit to the Child Protection and Development Center. He was greeted by our children and staff, who presented him with flower garlands and showed him the progress of the organic farming project, as well as their houses.
On the next day, February 24th, Khun Didier visited the temporary ASEAN Education Center. Our children and staff welcomed him and the students performed a dance to the French song "Victoire" as a token of appreciation.
HHNFT would like to thank Khun Didier for his continuous support of our projects and his dedication to children in need.