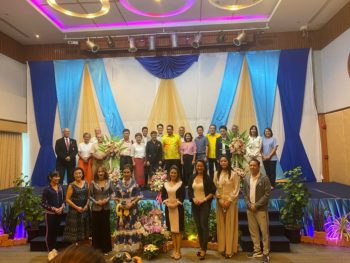 Diana Garden' s "Wellness Center" opening ceremony on August 1st
On August 1st, Human Help Network Foundation Thailand participated in the opening ceremony of Diana Garden' s "Wellness Center" by the invitation of Khun Sopin Thepprajak, HHNFT board member and the owner of Diana Group.
On this occasion, Khun Sonthaya Khunpleum, the Pattaya City Mayor kindly presided the ceremony and paid a visit to HHNFT booth, displaying handmade products by children under the foundation' s care.
The event was joyful and memorable as management and children also had the chance to welcome their beloved friends and benefactors.
Human help Network Foundation Thailand would like to express its gratitude to Khun Sopin and Diana Group for kind invitation and all the guests for their interest and participation.
WE HELP CHILDREN.