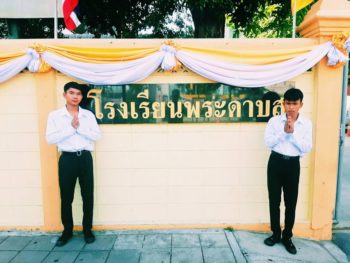 PHRADABOS school (Royal Patronage) was established in 1976 by the late King RAMA IX as a place to provide job-related education and vocational training for underprivileged in Thailand.
Since then, the school has been providing full scholarships of various fields of education for many generations of students.
This year, 2 young adults from Child Protection and Development Center (CPDC) receive greatest privilege of being selected as ones among the scholars to participate in a full year training program.
1. Mr. Chaiyuth Kanmek
2. Mr. Nattapol Samipak
Human Help Network Foundation Thailand would like to express its utmost gratitude in the remembrance of the late King RAMA IX for his kindness toward all Thais.
WE HELP CHILDREN