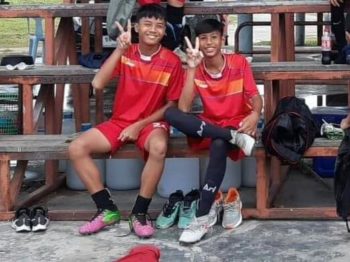 Over the past 12 years, Human Help Network Foundation Thailand has been trying to push all the children to their limits and capabilities via education and various trainings.
This years, 2 children of Child Protection and Development Center (CPDC) have been selected as "prospected professional football players" into training camp at Thung-Hieng Pittayakhok schools, Chonburi.
1. Master Prasit Tien-Yi
2. Master Ittipol Khodpookiew
!!!!CONGRATULATIONS TO BOTH!!!!
WE HELP CHILDREN.