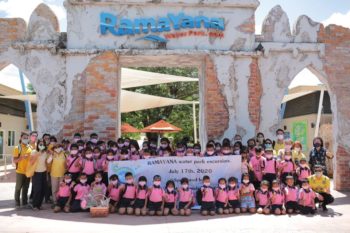 On July 17th, all children and staff of Drop-In/ASEAN Education Center (DC/AEC) enjoyed 1 day excursion trip to Ramayana Water Park.
The trip was sponsored by our generous benefactors Khun Stanislav, Egli family and Ramayana water park. For some of the children, it was their very first time experiencing this which truly made their day so memorable.
Human Help Network Foundation Thailand would like to express its gratitude to all benefactors for making this possible for the children.
May God bless you.
CREDITS: Pattaya Good News, Pattaya Mail, Homklin Photo Media, Jetsada Homklin